We convert energy to wealth by offering trusted Bitcoin mining solutions
At only 21 years old, MiningStore's CEO, John Paul Baric, has been an avid Bitcoin activist since 2011 and has been a key player in the crypto mining space for almost five years. He has overseen six mining deployments and introduced hundreds of people into the space. JP is passionate about the mining industry and loves helping others learn and benefit from this amazing technology. He is truly at the forefront of the Blockchain industry and will be a continual thought-leader in the space.
Ron has over 20 years of finance and operating experience and has raised over $800+ million in total financings. He has served on several boards of both public and private corporations as the "financial expert" and has been CFO for multiple large energy companies including the National Oil Company of Trinidad & Tobago.
Zac a Bitcoin investor since 2015, has deep expertise and relationships in the digital currency mining industry. He's been featured in digital asset summits across the world and has participated as a keynote speaker to discuss the institutionalization of the digital currency mining space. 
Over his career, Jack has built an elite base of political, commercial, and individual contacts throughout the world. He uses these contacts and his 30+ years in financing energy projects to provide global development for Aurum by introducing the company to industry-leading energy and financial institutions globally.
Mayna has over 10 years of experience leading, managing, and supporting operational excellence. Prior to Aurum Capital Ventures, she was the Chief of Staff for a wastewater technology company and also brings forth previous industry experience in civil engineering, commercial brokerage, higher education, and hospitality. She has joined the team to implement strategic operational improvements and restructuring, along with executive-level assistance to support the expansive growth of the company.
Alexandra Compton is an avid Bitcoiner with a breadth of experience in operations and executive support. Before joining Aurum Capital Ventures, she was a Chief of Staff at WeWork and the Business Director at Studio Dror, an award-winning New York– based architecture, product design and urban planning firm. Alexandra has experience scaling operations and organizational infrastructure and brings a passion for supporting the Bitcoin ecosystem.
Highly efficient seasoned C-Level Executive Assistant with over 15 years of experience assisting high-level executives. Genise has spent most of her corporate career working for the most prestigious investment banks based in New York. She is an expert in strategic planning, organization, and project management. For the past 5 years, she has helped entrepreneurs improve their business operations and enhancing executive productivity.
Nick graduated from Old Dominion University in 2014 with a Master's of Public Administration and a graduate certificate in Public Procurement and Contract Management. He comes to the MiningStore from a Chief of Operations role in a successful real estate agency, bringing his experience and enthusiasm for procurement and efficiency to the bitcoin mining space.
Drew has been following Bitcoin and investing in the crypto space since early 2013. With a history in Financial Advising at both Mass Mutual and Fidelity Investments, he brings insight into the benefits of retaining a diversified portfolio with Bitcoin exposure. Having followed Miningstore's growth over the past several years, he joined the team in an effort to help educate new investors on the unique investment opportunity that Bitcoin mining offers and to assist in the development and deployment of additional investment product offerings.
Jordan is a lifelong learner with experience in business development and leadership. His work history spans industries including farming/ranching, rail & transportation, energy, drink beverages, and waste services. His driving force has always been a passion for people, hard work, and finding winning solutions. Jordan brings his experience to Miningstore, to work with individual and institutional investors.
Matthew Festa has worked in the Architecture, Engineering, and Construction (AEC) industry for over 10 years. Matthew began working as a draftsman for a small architecture firm focusing on small restaurant and coffee chains and residential projects. He later transitioned to a position as Lighting designer for an MEP firm where he worked on major hospitals and outpatient treatment centers, as well as higher education projects. He now works as an architectural consultant and visual, design, & construction (VDC) project manager in New York.  He has a Bachelor of Architecture from the University of Oklahoma, with a minor in Sustainability. He is currently obtaining a Masters of Science in Biomimicry from Arizona State University.
Warren is a North Carolina native who specializes in Systems Engineering and Analytics. With a keen-eye for the bigger picture, Warren affects change on Miningstore's backend as a Project Specialist. His work includes new site development, site optimization, backend design and development, and data analysis. Joining the team as a senior at North Carolina State University, Warren will graduate in May and continue consulting in Denver, CO, where he will try to take up snowboarding and running at 5,000 feet.
Daniel Kauffman is an energy sector consultant and entrepreneur with whose practice focuses on technical due diligence, market assessment, and technology commercialization. Daniel's formerly a Director of Strategy with Siemens Energy, as well as a Field Engineer with Schlumberger.
Founder and President of Velociter Group, LLC since 2005, following previous work in global sourcing for IBM and Flextronics.  Velociter provides overseas sourcing, manufacturing and supply chain consulting services to a wide range of industries.  While our core business focuses on items fabricated from metals [primarily Steel and Aluminum], our customers also buy textiles, capital equipment, magnets, injection molded plastics and and many other products.
Seth,  is from San Diego California and is obsessed with all things digital. With a wide birth of expertise, Seth is not only a frontend developer, he is also a digital strategist, well versed in information architecture, and also specializes in digital brand transformations. with nearly 15 seasons under his belt crafting digital brands online, Seth is a creative that is driven by "better". He has worked across a wide array of industries and sectors, working with small and medium SMB teams as a driving force for digital brand transformations that drives success and scalable growth. 
Communications Specialist
Von Wooding is a communications specialist a Former College Football Captain at Oberlin College a Current J.D. Candidate at Duquense University School of Law with a concentration in banking, finance and securities law. My interests include Bitcoin, cybersecurity and renewable energy.
Magnus is the Site Manager for our flagship site in Iowa. He has worked for some of the biggest companies in Information Technology and brings this knowledge to the Bitcoin Industry. Magnus quit his job at Microsoft in summer of 2020 to start working for Miningstore, due to his belief that Bitcoin is going to change the world!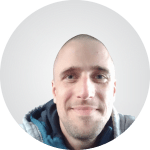 Aaron Stumberg is a technician and tester who works to maintain, diagnose, and repair miners. This ranges from completely rebuilding hashboards to prolonging the life of the equipment through preventative maintenance. Aaron firmly believes that cryptocurrency will not only prove it's relevance and necessity in a short time but will also greatly reward it's pioneers. Aaron has experience working in quality engineering with John Deere & Company and avidly works on his own PCB development with his two sons. Aaron holds a B.A. in Anthropology from the University of Northern Iowa, and received a CSBS research grant during his last semester.
Mark Keeteman Jr. born in Kannapolis, North Carolina, is a mining data technician who works to maintain, diagnose, and repair miners. His hobbies are racing, sports and camping.
Asset Management Specialist
Tawny Crabb - Former retail manager with skills in asset management and communication with customers. Hobbies include video games, knitting, spending time with her children and family, and reading. Learning more about Bitcoin and its impact on the world each day.
Mark Keeteman Jr. born in Kannapolis, North Carolina, is a mining data technician who works to maintain, diagnose, and repair miners. His hobbies are racing, sports and camping.
Joshua Tovar is a native of Grundy Center and did CISCO training in 2001-2003. He studied Computer science at ISU and ran an IT help desk called Tovar's Computer Solutions from 2008-2012, where he performed basic maintenance and lower level network administration. He's currently working at the Iowa facility as the Network Administrator via Tovar's IT Solutions, and helping design training tools, best practices, and standard operating procedures for Miningstore.
Jonathan Sires is a mining data technician who works to maintain, diagnose, and repair miners. His interest in the bitcoin industry drove him to buy his own miners. After seeing The Miningstore on Tik tok, he relaized he was a short drive away and visted the site. This led to him joining the team at mining store
Noa has been deeply invested in the cryptocurrency space ever since taking a cryptocurrency class during his junior year at Kenan Flagler Business School. With experience in many different realms, including sales, social media optimization, and e-commerce scaling, Noa brings a multitude of knowledge to the team. This knowledge specifically will allow Mining Store to enhance its digital presence, while streamlining the process that each person takes as they start developing familiarity with the brand, begin engaging more and more with us digitally, and eventually become a client of ours.